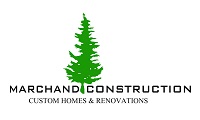 MARCHAND CONSTRUCTION
OFFICIAL SHOW CONTRACTOR
Marchard Construction is a Boutique remodeling firm dedicated to sustainable construction practices.Starting with Design meant to stand the test of time and using advance building products and techniques, we hope to create the perfect home for each client that will last generations. marchand.construction

CORPORATE TICKET PARTNER
The REALTORS® Association of Edmonton (RAE) represents more than 3,500 real estate professionals serving the Greater Edmonton area. The Association takes prides in the role it plays in making a difference in the communities RAE members live and work within. Whether you're buying or selling, REALTORS® are here to help you navigate every step of the process with confidence and peace of mind.
https://realtorsofedmonton.com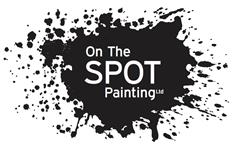 OFFICIAL SHOW PAINTER
ON THE SPOT PAINTING
On The Spot Painting was designed was designed to make hiring a painter as easy as possible. We offer experienced and quality painters that show up professionally dressed and with the proper tools needed to complete your job. We save you, time, effort and most importantly money! No job is to big or to small!
www.onthespotpainting.ca/
JENNIFER HUGHES TURQUOISE CHAIR INTERIOR DESIGN
Turquoise Chair is an Edmonton based Interior Design & Decorating business providing professional design services to enhance the beauty and quality of residential and commercial spaces.Jennifer Hughes of Turquoise Chair is passionate about creating beautiful and functional spaces for her clients that reflect their personal style and transform their design dreams into reality. Jennifer's style is a unique mix of modern clean lines and contemporary curves with added rustic and vintage elements. Turquoise Chair work can be found in show homes of Edmonton's Master Builder, Cameron Homes and in the homes of various clients across the city. During the past 3 years Jennifer has been an integral part of the Edmonton Vignettes Design Showcase, a successful local pop-up design event where she was the team lead designer, and her vignette took home the "People's Choice Award" in 2016.Turquoise Chair recent work has been showcased at the Edmonton Home Shows, from the Main stage and Lounge design to "Small Space Living" and other pop-up design features from 2017 to current. You can also catch some of her work featured in an article on "How to create a show-stopping entry way" published March 18, 2019 in the online Western Living Magazine.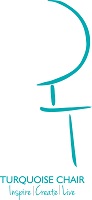 JENNIFER WOCH HOUSE OF j INTERIOR DESIGN
Jennifer Woch proudly launched House of j Interior Design in 2013. Jennifer has been an interior design consultant in her hometown of Edmonton since 2002. House of j offers complete professional interior design services for both residential and commercial realms. Gathering her inspiration from her clients, Jennifer loves helping them articulate their dreams for their space!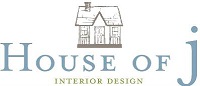 JUSTINE MA
After graduating from the U of A with a Bachelor of Design, Justine Ma worked at agencies and studios in the city of Edmonton. Eventually, she was able to branch out on her own, turning her hobby into a wee stationery and home goods business. Justine is a self-taught calligrapher and has been teaching calligraphy workshops since 2014. She sells her wares, including stationery, mugs and t-shirts, at markets and at retailers across Canada.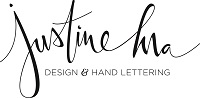 FOLLOW HER
: hello[at]justinema.ca
CHRISTINA DENNIS -DIY MOMMY
Christina Dennis is a full-time blogger and a YouTuber who DIYs from a home she and her husband built on the Alberta prairies. She loves to create craft and décor ideas on a budget, and she's a mom to three beautiful girls. If you like colour, enjoy learning how to make things, and have a penchant for farmhouse style with an eclectic twist, you'll love following the creative tutorials and inspirational decorating ideas on Christina's blog and YouTube channel. You can find her at @TheDIYMommy.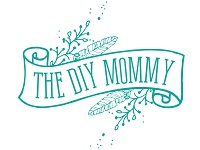 HOLLY BAKER- DESIGN+ LIFE
I'm Holly ( you probably already know that...), a girl who dreams in pastels and lives in black and white. Welcome to In The Fun Lane! A place where I love to share little snippets of our life, inspiration and just general prettiness. I am a 34 year old design obsessed, hammer toting, real estate crazed girl.Besides renovating and renting real estate, I work on the fun A&E show Vacation Rental Potential! My life is filled with lots of fur (we have 3 dogs!), lots of laughter with our 9 year old, Wren, and tons of love from my husband of 11 years already, Sean. Life is very busy, but I'm loving every minute of it, and I appreciate you stopping by to share a few minutes with me!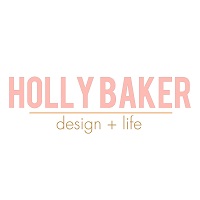 MARK LACROIX -FOREST TREK WOODWORK
Our story starts with a young man named Mark who dreamed of building a simple rustic cabin in the woods. He found the perfect remote spot, started building and just kept going! He would put together picnic tables on weekends to help fund the project. Then, as more and more people noticed his talent, attention to detail and craftsmanship, custom requests started to pour in. Mark began offering new products and incorporated a company. He named it Forest Trek, to capture his love for nature and the long journey it had taken him to get here.We offer prairie farm furniture, cabins, sheds, and outdoor woodwork. Our products are designed to fit any lifestyle while remaining affordable.We are based out of Acheson, Alberta and provide products anywhere in Alberta, Yukon, Saskatchewan, and British Columbia.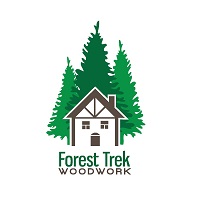 BRAD WYNESS - EVOLVE LANDSCAPES
Evolve Landscapes INC. is an innovative custom landscape design/build company, specializing in modern, traditional and contemporary residential landscape designs. What began in 2005 with one crew and a pick up truck has since grown into three crews who strive for perfection in building beautiful landscapes.
Owner Brad Wyness has kept Evolve Landscapes small in order for the crews to be managed efficiently under EL's leadership program and design vision. Here at Evolve, we use no middle men or sub-contractors. All our own irrigation, electrical, carpentry and of course all landscape related work are done in house. We also strive to stay on the forefront of design and are constantly evolving to create ideas and concepts that clients will love.