RenovationFind.com protects homeowners from "bad contractors." RenovationFind.com is a free online directory of contractors, renovation companies and suppliers that have been rigorously vetted and are continually monitored for financial and legal clearance. RenovationFind Certified companies share in our vision to change the industry and restore consumers' trust. RenovationFind.com eliminates the stress of renovating by providing consumers with listings of home renovation companies they can trust. Learn more at RenovationFind.com.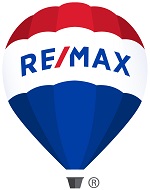 Buying or selling a home is likely the largest and most important transaction you'll ever make. That's why so many trust RE/MAX: the most widely recognized real estate brand in the world. For more than 20 years, RE/MAX has been the leading real estate organization in Canada.

A modular footprint designed to showcase, collectively and individually, TELUS' best-in-class Entertainment, Smart Home and Health product innovations.
Interactive and inviting, each section of the footprint engages guests with TELUS' trademark friendliness. Highlights include Entertainment zone's Optik TV Trivia, our world-class Smart Home feature showcase, and the life-sized Babylon by TELUS Health doctor consultation.
Whether experienced holistically or deconstructed for more contextual relevance, the TELUS Superiority Hubs are a family-friendly experience as much as they are a comprehensive display of TELUS' ever-evolving product suite.

Cloverdale Paint is celebrating it's 85th Anniversary! Ever since the company was founded in 1933, Cloverdale Paint has had a special relationship with its customers. That relationship was built on a commitment to exceptional quality and superior customer service. From humble beginnings on a farm near Cloverdale, BC, we've grown into one of North America's largest regional paint and coatings manufacturers. With over 66 corporate stores and independent authorized dealers across western Canada, Cloverdale Paint serves the needs of all customers looking for exceptional quality and service. From Home Owners through Professional Painting Contractors and Industrial Applicators, Cloverdale Paint has all the paints, stains and coatings - along with friendly and professional advice - to satisfy the most challenging painting projects.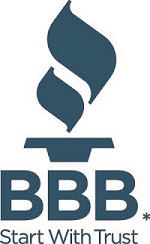 BBB has been helping consumers and businesses for over 100 years. Dedicated to protecting and educating consumers, supporting entrepreneurs and bringing together communities in an ever-evolving marketplace, our mission is to be the leaders in advancing marketplace Trust. BBB provides consumers transparent and objective information on businesses in their community to make informed purchasing decisions.

Sleep Country is Canada's #1 mattress retailer with 264 locations in Canada and growing. Our Sleep Experts will help match you with the perfect mattress and pillow for the way you sleep. Plus, we have everything you need for your bedroom including adjustable lifestyle beds, designer headboards, sheets, duvets, mattress protectors and more. Why buy a mattress anywhere else?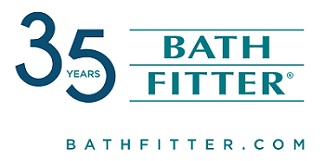 Bath Fitter manufactures premium quality acrylic baths and seamless wall systems that are installed right over the old bath and wall. There is no demolition and installation can be done in as little as one day. Bathtubs, showers, tub-to-shower conversions, including easy access units, are available for installation. You can trust Bath Fitter, the proven leader in bathroom renovation since 1984!
Thank you to our show sponsors: