Sip on This: Home Bars are Here to Stay
Jan 24, 2019, 18:15 PM
We caught up with Jennifer Woch of House of J who is the designer behind this year's whisky inspired Lounge at the Edmonton Renovation Show. It's time to tackle the space in your home you've always wanted to update: the home bar. Jennifer's got the tips you need to make it your new favourite part of your home!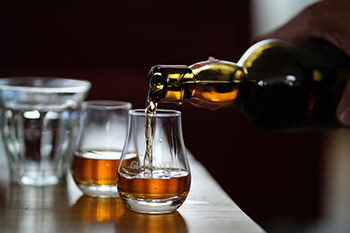 "Home bars are still popular," says Woch, "often clients are still doing the full on basement bar, but I recently worked on a renovation where we did a liquor cabinet with open shelving for wine glasses etc. right off the kitchen!" Some home bars are often seen as less utilized and can be hard to be made functional. Her tips? "The key is convenience! If you can have any of all of the following: a fridge or mini fridge, ice maker, popcorn maker, microwave, a dishwasher, etc. all ear by, or built right into the area, you'll definitely get more use out of your space."

Her inspiration one of the most popular destinations at the show, The Lounge, this year? "Well… whiskey of course! I'm so looking forward to do a fresh twist on a traditional design. I always think of a whiskey lounge being dark, cozy, and somewhat traditional. I'm still going for cozy, but juxtaposed with some fresh and fun!" When you think of a whiskey lounge, some materials and colours come to mind. Want to create something authentic? "Leather! The more weathered the better. Velvets and tapestries are also at home in a whiskey lounge. You also want any colour as long as it's rich in hue! Browns, greys, deep red, emerald green and toasty mustard." You also can't forget the classic elements of a good ol' whiskey lounge. Think: "comfy seating, open shelving and great stylish glasses to sip from!" says Woch.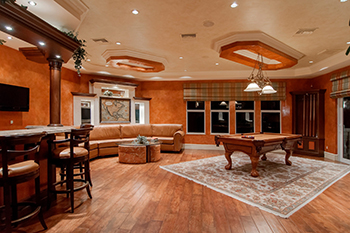 You can join Jennifer with a glass of whiskey at the Edmonton Renovation Show, January 25-27th at the Edmonton Expo Centre. She'll be sipping on her favourite drink of choice: "there's a reason I'm so excited to do this lounge… my favourite drink is a single malt Islay Scotch!" Buy your tickets online and save $2!


JANUARY 25-27, 2019EDMONTO EXPO CENTRE