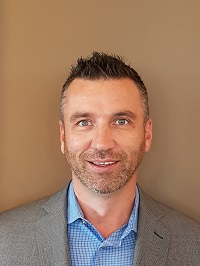 NEIL HARDING
Neil Harding has worked for Sleep Country Canada for the past 18 years. Neil is in charge of home shows, warehouse sales, and product knowledge training nationally. As a highly trained and experienced sleep expert, Neil has helped thousands of Canadians get a better night's sleep!

Presentation Topic: "Let's Talk about Sleep"


Presented By:

JAMIE BANFIELD
PRINCIPAL DESIGNER JAMIE BANFIELD DESIGN
Award-winning interior designer, Jamie Banfield has become a creative force in the industry, and recognized for his signature West Coast style. Specializing in design for all spaces, with a focus on kitchen and bath, Jamie has the ability to transform and create well-edited spaces that exude both function and beauty. With a passion for textures and sustainable design, he often uses reclaimed materials, offering a unique perspective to his finished rooms. Recently recognized by the National Kitchen and Bath Association as one of the industry's top 30 Under 30 in North America, One to Watch by Western Living Magazine, a 2016 Finalist for the Robert Ledingham Memorial - Emerging Designer Of The Year Award.
Jamie's work can be seen in private residences throughout Western Canada. Formally trained in interior design, with a complementary background in manufacturing, construction, and custom mill work. The next move was for Jamie to launch THE BANFIELD which is a line of high-end mill work inspired by the natural beauty of the Pacific Northwest. Featuring strong lines and distinctive character, THE BANFIELD strikes a perfect balance between modern style and rustic elements.Jamie Banfield will not be quitting his day job, as he lends his talent to TV outlets and Lifestyle talk shows such as: Global TV, CTV, Vancouver, That Talk Show and The Marc + Mandy Show. Jamie frequently lends his style advice as an international speaker on stages such as: The International KBIS, BC Home + Garden Show, Vancouver Home + Design Show, and the Edmonton Renovation Show, to name a few. He also regularly contributes to a number of different home and design publications.
Presented by: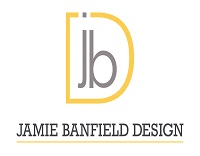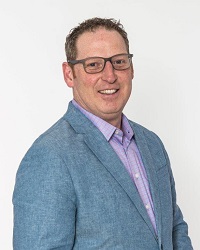 STEVE SALSMAN
ENERGY SAVERS INSULATION
Steve Salsman has over 20 years experience in sales and marketing in the construction industry. Since 2016, he has co-owned Energy Savers Insulation and is passionate about educating homeowners on how to effectively insulate their homes and save money on their heating and cooling bills. Energy Savers Insulation is a family owned business from Sherwood Park that focuses on using chemical free, eco-friendly insulation products.

https://www.theenergysavers.ca/