Please see below for our 2019 Celebrities and Speakers! 2020 will be announced soon!!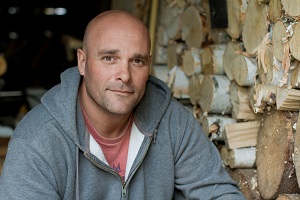 BRYAN BAEUMLER
HGTV'S BRYAN INC.
Bryan doesn't believe he's put in an honest day's work unless he gets his hands dirty. A natural-born teacher, the Gemini-award winning host has been educating and entertaining viewers across Canada and the US since 2007 on the hit shows Disaster DIY, Canada's Handyman Challenge, Leave it to Bryan, House of Bryan, Bryan Inc. and his upcoming show Island of Bryan. Bryan's quick wit and easy-going personality have made him a huge hit with viewers on all of his home renovation shows.

Learning valuable tricks of the trade from his father, a meticulous aircraft engineer, Bryan spent his childhood summers building his family's cottage from the ground up. After earning a dual degree in Political Science and Business, Bryan was headed towards a career of practicing law. Realizing he'd rather be renovating than being chained to a desk, his innate passion for building took over and he traded in his tie for a tool belt and founded Baeumler Quality Construction.

A few kids and number of hit TV shows later, Bryan continues to tackle home renovation projects, be the spokesperson for numerous products and expand his growing businesses to include Baeumler Approved and Baeumler Custom Cabinetry. Currently filming Island of Bryan with wife Sarah, viewers will be able to watch them restore a small abandoned resort on South Andros Island in the Bahamas. In Island of Bryan, we follow the story of this radical life event for the Baeumlers, from a dream of creating and running a luxury boutique resort in paradise, to the reality of leaving their friends, family and life behind to take on their most challenging build yet. For more information about Bryan, visit bryanbaeumler.com.

Presentation Topic:
Do's and Don'ts with Bryan
| | |
| --- | --- |
| Presented By: | In Partnership with: |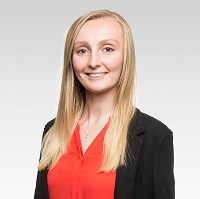 SHAE DOYLE
PROGRAM MANAGER, RESIDENTIAL
ENERGY EFFICIENCY ALBERTA


Shae Doyle is the program manager for Energy Efficiency Alberta's residential programs. Shae has worked in the environmental non-profit sector, tech industry, and public service. She has recently received a Masters of Public Policy with a focus in energy and the environment from the University of Calgary. She is passionate about ensuring Albertans have access to and benefit from government programs that not only benefit our environment and economy, but ultimately save Albertans money.
Presentation Topic:
Energy Efficiency Alberta: Home Energy Plan
Energy Efficiency Alberta launched the Home Energy Plan this past fall as part of the agency's residential rebate programs. Homeowners can now get a rebate for a home energy evaluation, learn the best ways they can make their home more efficient in a way that works for them, and get access to a much larger array of home improvement rebates with a new online portal. Rebates are available for a wide range of energy-efficient upgrades including insulation, windows, water heating, furnaces, home heating and more. Plus, you can receive a bonus rebate of $1,000 if you complete three or more home improvements. Come and learn how you can access these amazing savings and make your home more cozy, comfortable, and energy efficient!
www.efficiencyalberta.ca
Presented By: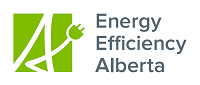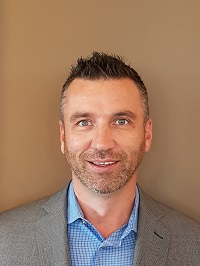 NEIL HARDING
Neil Harding has worked for Sleep Country Canada for the past 18 years. Neil is in charge of home shows, warehouse sales, and product knowledge training nationally. As a highly trained and experienced sleep expert, Neil has helped thousands of Canadians get a better night's sleep!

Presentation Topic: "Let's Talk about Sleep"


Presented By: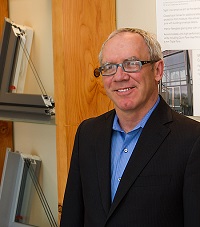 AL DUECK
OWNER AND FOUNDER OF DUXTON WINDOWS & DOORS
DUXTON Windows & Doors is a family-owned, Winnipeg-based manufacturing business founded in 1999. Al Dueck, Owner and Founder, has dedicated more than 25 years of his professional life to the window manufacturing industry. Dueck chose to focus exclusively on pultruded fiberglass windows and doors due to the material's optimal characteristics. A large portion of his industry background involved leading edge glazing – technological advances offering greater energy efficiency, comfort, and long term durability.

Presentation Topic:
What to Consider When Replacing Windows & Doors
-Type/style of window (sliding window or casement/awning?)
-Colour and interior finishes (wood for the richness of grain? Prefinished for low maintenance?)
-Durability (trade-offs, what to look for, life expectancy)
-Environmental (how will new windows/doors affect my heating/cooling bills? How do I get a "better" window performance for great value? Explanation of dual/triple, argon fill, types of low-e)
-Examples of before + after – upgrading the curb appeal of your home
-Current trends (BIG glass! Big doors, walls of glass. Darker frame colours, inside and out. Fewer mullions/divisions in the glass).
-How can a qualified installer help with the process?

www.duxtonwindows.com


Presented By: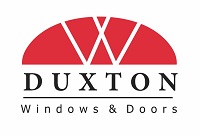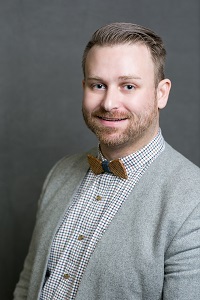 JAMIE BANFIELD
PRINCIPAL DESIGNER JAMIE BANFIELD DESIGN
As an award-winning interior designer, Jamie Banfield believes in obtainable and timeless design for all spaces. Recently recognized by the National Kitchen and Bath Association as one of the industry's top 30 Under 30 in North America and One to Watch by Western Living Magazine Jamie has become a creative force in the industry, and recognized for his signature West Coast style. Jamie has the ability to transform and create well-edited spaces that exude both function and beauty. With a passion for sustainable design Jamie offering a unique perspective to his finished project see through private residences and boutique commercial projects throughout the Pacific North West.Formally trained in interior design, with a complementary background in manufacturing, construction, and custom mill work. In 2017 Jamie Banfield launched THE BANFIELD. THE BANFIELD is a line of high-end mill work inspired by the natural beauty of the Pacific Northwest. Featuring strong lines and distinctive character, THE BANFIELD strikes a perfect balance between modern style and rustic elements. The collection brings together design, function and durability while providing a superior BC handcrafted product that will stand the test of time.Jamie Banfield will not be quitting his day job, as he lends his talent on design and construction to local and national TV outlets such as Global TV, CTV and CBC, home and design publications and speaker engagements on stages across North America.

Presentation Topic:
The Designer Bathroom on any budget - Ten designer hacks for the perfect bathroom from finding your style to execution like a professional.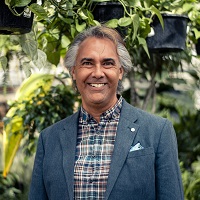 KEVIN NAPORA
SALISBURY LANDSCAPING, LANDSCAPE DESIGNER, MASTER GARDENER AND HORTICULTURALIST
With a lifetime of studying, installing landscapes, and designing residential gardens, Kevin creates landscape designs that motivate, relax, and refresh. He is well known in Edmonton's horticulture circles with his wide range of presentations to various Horticulture Societies, courses for Continuing Education and the Botanic Garden, and his book "The Perfect Time to Garden." However, creating designs and guiding their installations is what fuels his passions. Through thoughtful and collaborative design, well chosen plants and stone can convert an unused yard into a cherished garden enjoyed by the whole family.

Presentation Topic:
Renovating the Garden: Ideas that Transform: Change and growth is the hallmark of a family, and the backyard needs a touch up and/or a full-on renovation from time to time to keep up. Whether your yard is a jewel (slightly tarnished looking for a sparkle), or a sweeping vista in need of a sweep, we will look at some landscape ideas to add to your garden renovation.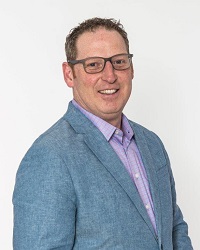 STEVE SALSMAN
CO-OWNER OF ENERGY SAVERS INSULATION
Steve Salsman has over 20 years experience in sales and marketing in the construction industry. Since 2016, he has co-owned Energy Savers Insulation and is passionate about educating homeowners on how to effectively insulate their homes and save money on their heating and cooling bills. Energy Savers Insulation is a family owned business from Sherwood Park that focuses on using chemical free, eco-friendly insulation products.

https://www.theenergysavers.ca/

Presentation Topic:
Insulation Facts, Benefits and Myths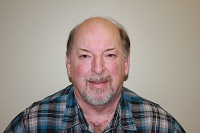 DEAN BECKETT
OWNER & PROJECT MANAGER - ADVANCED REMEDIATION SOLUTIONS INC
Dean Beckett, an owner and project manager for fifteen years in Advanced Remediation Solutions Inc. holds AMRT (Applied Microbial Remediation Technician) certification, WRT (Water Restoration Technician) certification and HST (Health and Safety Technician) through the IICRC. He is a qualified specialist in microbial remediation.

Presentation Topic:
Mold in your Home? - Myths & Realities

www.mouldsolutions.ca
SHAWN MILLER
PROJECT MANAGER - ADVANCED REMEDIATION SOLUTIONS INC
Shawn Miller, project manager for the past 5 years, holds AMRT (Applied Microbial Remediation Technician) certification, WRT (Water Remediation Technician) certification through the IICRC. Shawn has Asbestos certification through Alberta Occupational Health & Safety.

Presentation Topic:
Asbestos in the Renovation Industry - What to look for.

www.mouldsolutions.ca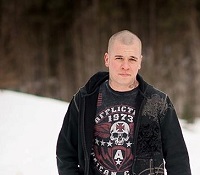 BRAD NEILSON & JENNIFER NEILSON
IRON HIDE WOODWORKS
A promise of durability and quality. Creating quality and long-lasting furniture. We specialize in work with wood and metal. We believe that your home shouldn't have to fit around box store furniture, leaving spaces under-utilized and disorganized. We match function and design used to meet your home's needs.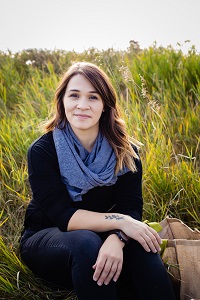 Presentation Topic:
Functional Furniture- Beautiful Furniture that suits the needs of a home.

www.ironhidewoodworks.com

IG - @ironhidewoodworks-
FB - https://www.facebook.com/EdmontonIronHideWoodworks/
ROLLIN KURKA & MEAGHAN LOS
PROJECT MANAGERS - ALAIR HOMES
Edmonton's 2018 Renovator of the Year, Alair Homes serves the great communities in and around Edmonton by providing high-quality custom built homes and appealing, yet modern, renovations. Our team is passionate about helping individuals and families enjoy happier, healthier, more productive and more comfortable lifestyles. Our award-winning company takes pride in the multi-million dollar estates, budget-friendly starter homes, and infill homes we have created for residents in the Capital Region. We put the same level of care, workmanship and top-notch customer service into every home we build.

Presentation Topic:
Reno or Demo? How and when do you draw the line? Many people assume it's more affordable to renovate their home rather than start new. Or, they hope to preserve a piece of the home's history by not completely erasing it through a demo. However, in certain situations a renovation can be a more expensive option, and may not add as much value to the property as rebuilding. We look at various situations where it makes more sense, and will also save cents, to rebuild your home rather than renovate it. We'll also look at the best situations to focus on completing a reno vs. doing a demo.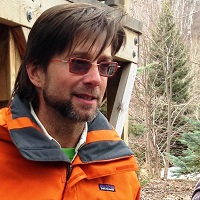 MARK STUMPF-ALLEN COMPOST PROGRAMS COORDINATOR, WASTE SERVICES
As Compost Programs Coordinator for the City of Edmonton, Mark encourages residents to reuse and recycle organic waste at home. He reaches people through workshops, presentations, social media and an education centre called Compost'S cool.

Presentation Topic:
Renovate your soil- Got dirt? Whether you want a lawn fit for a British Lord, or a Wedding-Ready Show Garden, you start with the soil. Renovate yours with these tips on how to turn Edmonton's silty-clay into nutrient-rich, living soil.

www.edmonton.ca